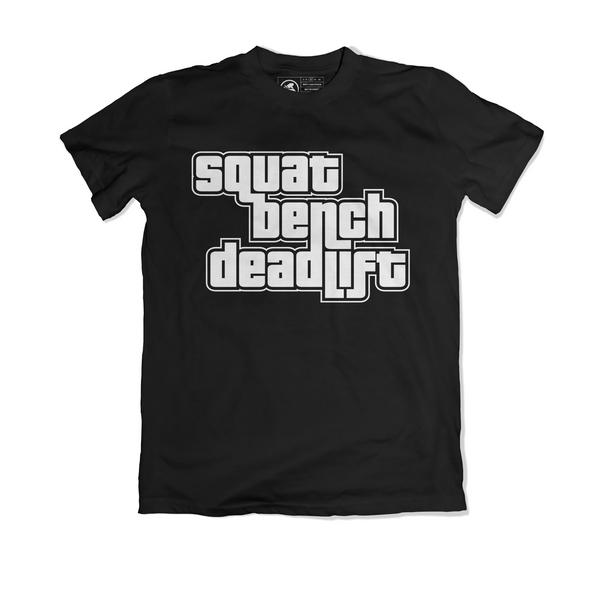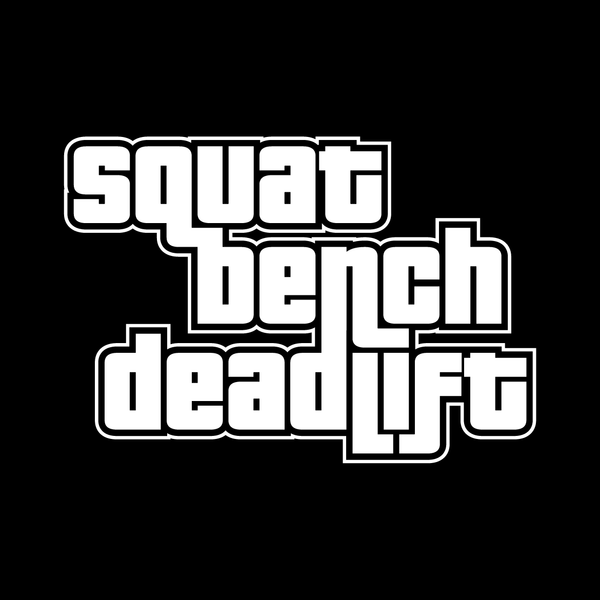 Powerlifter & a Gamer? Well, we have the perfect tee for you!

Growing up GTA was a huge part of my life, from the original game to the modern versions. We wanted to create a Squat Bench Deadlift inspired by the classic logo!

Tees have been at the centre of the S&P story since the beginning. As bigger people ourselves, having a product that caters to all sizes, and fits well, is incredibly important to us. Quality is paramount to us, that is why we only work with small independent businesses here in Scotland so that we have great working relationships and get the best possible product.
All items are designed, hand-printed, photographed and detailed here in Scotland and we continue to be proudly independent. 
Key design features:
-   100% Organic Cotton
-   Relaxed & Comfortable Fit
-   Hand Printed here in Scotland
Sizing:
XS 30/32" S 34/36" M 38/40" L 42/44" XL 46/48" 2XL 50/52" 3XL 54/56'' 4XL 58/60'' 5XL 62/64''
Our fit is relaxed and comfortable so it is perfect for lifting in, if you prefer a more fitted feel, we would recommend buying a size down.
Free UK shipping on all orders - Worldwide Shipping Available 
Please Note: This is a PRE ORDER and ETA Monday 27th November. They're worth the wait!